Each company is strongly characterized by its own history and this in turn is the result of different and multiple experiences. AHSI has mixed, shaped and identified itself in the concept of Multidisciplinarity.
Our mantra has been to try to be different, but in the most positive sense of the definition. With perseverance we have invested in growing a team of people with high skills profiles who have been trained to be "Open Mind" and used to thinking even outside the ordinary. The symbiosis of these cultures and knowledge in the laboratory world, for us have merged into the concept "We lab you".
Being Multidisciplinary and interpreting the "We Lab you"concept, means constantly updating and being able to serve our customers with different professionalism. Multidisciplinary means talking, understanding and interpreting the needs of our customers and making a solution a requirement; We mean your solution prepared as a tailored suit, which starts from the design phase, to understanding the work flows required, to responding to all technical and legislative regulations, up to the complete installation by qualified personnel for the purposes.
For us, being a Supplier means being your first consultant, your partner who in one company includes those skills that normally require multiple different companies to try to "assemble" such variegate knowledge, representing in a different way, our being "Multidisciplinary Solutions Provider".
The headquarters in Bernareggio (MB), includes Management and logistic center in its 3000 square meters, with Conference Room, Show Room Laboratory where it is possible to understand our organizational model, which is represented by 4 Divisions that are absolutely synergistic and talking to each other.
Each division is made up of specially trained and constantly updated Product Specialists and Technicians able to operate individually and in synergy with the other divisions. This organizational model allows us to offer highly specialized consultancy services and, the interaction between the different divisions, expresses the concept of Multidisciplinarity at the highest levels.
In Italy and Europe there is no company model similar to AHSI which, thanks to the acknowledgments and results obtained, is recognized as an excellence in the Italian market.
Since the beginning of its business, AHSI has strategically chosen to qualify its processes through the certification of a Quality System. Over the years, in addition to the processes relating to the distribution of products and technical assistance, we as well achieved the certification of as "Project Laboratory Design".
ISO 9001
Ethical code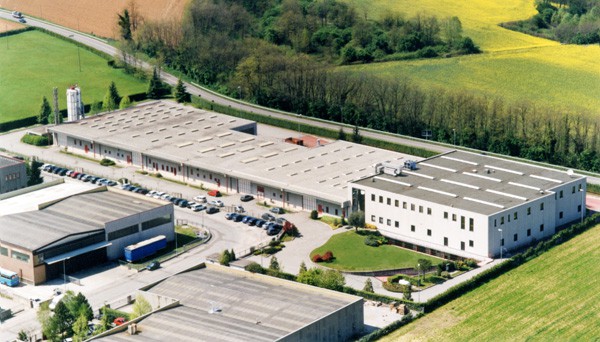 AHSI's Head Quarter